Biometric Time and Attendance Systems are employed to record when an employee arrives at and departs from the office. This data is vital for maintaining accurate attendance records and monitoring employee working hours effectively. ID Tech Systems specializes in tailoring software to match the unique requirements of each client. Moreover, we create mobile apps that cater to businesses with employees engaged in on-site work and frequent travel, offering a convenient way to support and manage their workforce.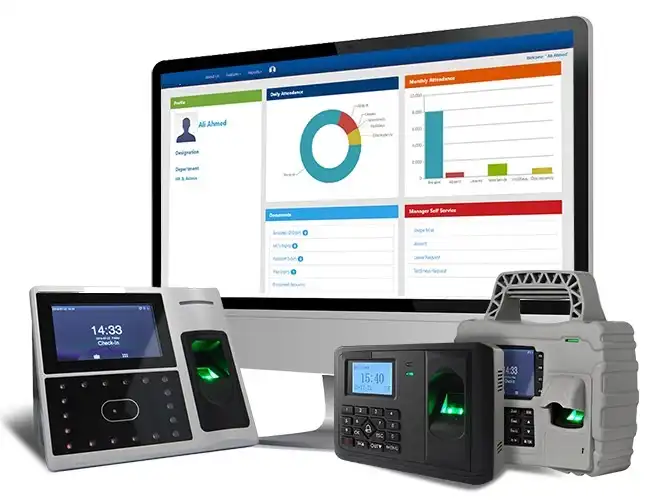 Need For Time attendance system
In an organization with a substantial workforce, a time attendance system holds significant importance for precisely recording employees' entry and exit times. This information plays a crucial role in accurately calculating an employee's total work hours, monthly payroll, and overall attendance. The quality and accuracy of such a system are paramount, and this is where ID Tech Systems excel. Our solutions stand out for their exceptional precision, ensuring that every recorded instance of attendance is reliable and trustworthy. With our advanced technology, organizations can confidently manage their employee data, guaranteeing accurate payroll processing and reliable attendance tracking for individuals and departments alike.