Nationwide distributor of Toshiba POS Machines in Oman
The POS terminal by ID Tech Systems empowers retailers to conduct transactions seamlessly, encompassing both online and offline realms. ID Tech Systems envisions significant future benefits for retailers utilizing the POS, particularly with the integration of supplementary services such as biometrics, establishing it as a coveted avenue for connectivity. The versatility of the POS allows for a multitude of services to coexist within the same platform, all while occupying minimal space within a shop and boasting minimal operational costs.
In the dynamic landscape of modern business, the Point of Sale (POS) machine has emerged as a cornerstone of efficiency and customer interaction. Serving as a nexus for transactions, inventory management, and customer engagement, the POS machine streamlines operations and enhances the overall shopping experience. Its pivotal role extends beyond processing payments, as it enables businesses to gather valuable data, track sales trends, and manage inventory in real time. Recognizing the significance of this tool, ID Tech Systems stands out as a provider of high-quality POS machines. With a commitment to innovation and functionality, ID Tech Systems offers state-of-the-art POS solutions that cater to diverse business needs. Their machines combine reliability, user-friendliness, and advanced features to empower businesses of all sizes with the tools needed to thrive in the modern marketplace.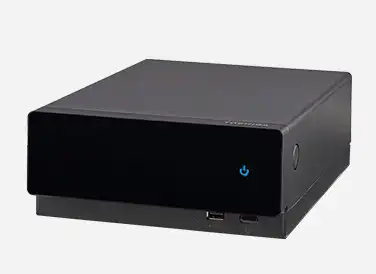 The TCx® 900 POS System offers the "best in class" modular solution that drives smarter transactions for retailers. Designed for retail, the powerful yet sleek design of the TCx 900 boasts one of the smallest footprints on the market today – giving retailers a modular, compact, and efficient solution for their stores.
Create exceptional experiences today and equip your business for the future. This POS solution delivers maximum performance, extensibility, and adaptability for every kind of retailer.
Power your business today with a POS system that brings premium performance at a value price. As a total all-in-one solution optimized for restaurants, hospitality, and quick service, the TCx® 810E delivers all the essentials you need.
The most powerful point of sale system in our portfolio is also our most customizable. Equipped with multiple port and configuration options, performance-enhancing hardware and energy-saving features, the TCx® 700 POS system is made to evolve with your business.
This POS system was made for retailers that need to optimize their counter space but refuse to compromise on performance and efficiency.