Access Control & Time Attendance Systems
ID Tech Systems LLC presents an extensive array of fingerprint time attendance and access control devices in Oman. With numerous contented customers spanning across Oman, we are committed to delivering round-the-clock premier service to all our valued clientele.
eSSL Access Control & Time Attendance Systems stand as cutting-edge solutions that seamlessly combine security and efficiency. These systems offer an integrated approach to managing both access control and time attendance, making them indispensable tools for modern businesses. By enabling organizations to regulate and monitor entry points while accurately tracking employee attendance, these systems enhance security protocols and optimize workforce management.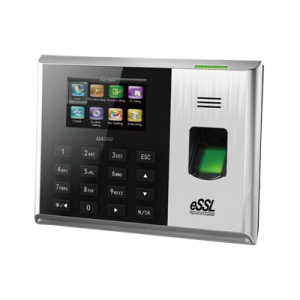 With eSSL's Access Control & Time Attendance Systems, businesses gain the advantage of real-time data and insights. The systems allow for precise monitoring of employee movements and access to different areas, bolstering security measures. Moreover, these systems simplify administrative tasks by automating attendance recording and leave management, reducing manual errors and saving valuable time.
eSSL's reputation for reliability and innovation shines through in their Access Control & Time Attendance Systems. Their user-friendly interfaces, advanced biometric technologies, and customizable features make them adaptable to various industries and business sizes. Whether it's ensuring restricted access to sensitive areas or maintaining accurate attendance records, eSSL's solutions offer a robust framework that modern businesses can rely on for enhanced security and streamlined operations.